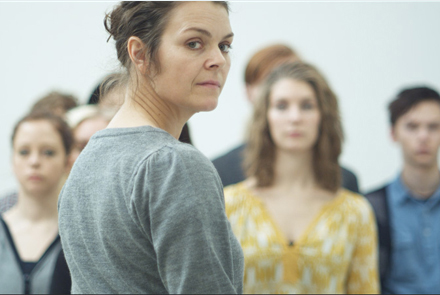 [entry-title]
A survey of different approaches in creating documentary material. The starting point of the project is a bundle of letters found by Katarina, that her father sent to his sisters in Budapest during the Second World War. A piece of work focusing on how family memories are passed on to the next generation. How identity is formed by inherited stories, and how they can be transcribed in a new time and place.
A collaboration with; Anna Källblad, Annette Taranto, Chrichan Larson, Maija Hirvanen, Merete Monberg Ronild. Producer Eva-Lotta Holm Flach
Foldout is an ongoing and unfolding project that has been exhibited at Uppsala Konstmuseum 2009 and at Moderna Museet in Malmö,  2015.
The project is supported by Kulturkontakt nord, Konstnärsnämnden. Sveriges bildkonstnärsfond (The Swedish Arts Grants Committee), Stockholms Läns Landsting.